უკან
სამშაბათი |
10 მაისი, 2011
ODA – CRRC Data Analysis Online
CRRC is happy to announce its new Online Data Analysis (ODA) program! Crunching numbers from CRRC surveys is now easier than ever.


The CRRC Georgia office has initiated and created this special program with the help of Irakli Naskidashvili. The ODA provides users with the opportunity to access survey data and analyze data online without having to use any special statistical program, such as SPSS or STATA.


The ODA is extremely user-friendly. With one click you can choose a survey question of interest and receive a chart and a table in Excel online. Charts and tables can be exported and downloaded in accessible formats.


Currently we have available on the ODA both the 2009 and 2010 Caucasus Barometer surveys, which includes data on all the three South Caucasus countries. The ODA will be periodically updated with new data gathered by CRRC.

An example of a slide on ODA: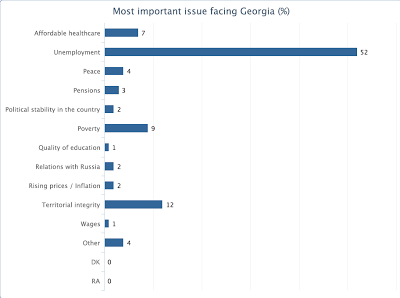 An example of a table on ODA:



Interested? Check out

ODA

now!